Google search campaigns
Looking for exceptional growth for your business? Discover the power of Google search campaigns. Increase your sales with proven PPC advertising campaign strategies - converting clicks into customers has never been so easy!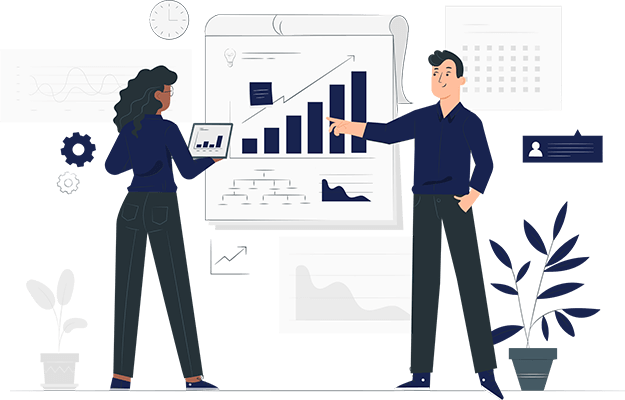 What are Google search campaigns?
Google search campaigns are an essential part of online advertising. This allows businesses to display ads on the Google search engine results page. Whenever users search for a product, service or information related to a company's offering, these ads can appear.
Advertisers bid for keywords and compete to display their ads when these words or phrases are searched for. Campaigns are not limited to text. This can include images, product catalogues or a combination.
Used strategically, these campaigns can drive quality traffic to your website, significantly increasing visibility, referrals, conversions and ultimately sales.
How can Google search campaigns improve the efficiency of your business?
Are you looking for ways to improve the performance of your business? Google search campaigns could be the ideal solution. Here's how they can help.

Improve your online visibility
Google search campaigns can be used to showcase your brand to potential customers. You'll be able to appear at the top of search engine results and get the best possible exposure. This ensures that your products or services are not overlooked.

Controls website traffic
Google search campaigns effectively target audiences searching for related keywords. This targeted approach increases website traffic. More traffic means more opportunities for customer conversions.

Improve results
As traffic to your website increases, so do the chances of conversion. Google's advanced targeting tools ensure that your ads reach the most relevant audience. Greater relevance means greater opportunities to convert visitors into customers.

Optimise your advertising spend
Google search campaigns allow you to manage your budget effectively. You only pay when someone clicks on your ad, ensuring the best possible return. This pay-per-click (PPC) model optimises your ad spend for real results.

Improve market coverage
Thanks to Google's extensive network, your ads can reach audiences globally or locally, depending on your business needs. This allows you to effectively expand your market reach. More reach means more potential customers and more sales.

Get actionable insights
Google search campaigns provide in-depth analytics on the effectiveness of your ads. You'll better understand customer behaviour, which will help you refine your strategies. These insights lead to continuous improvement, resulting in ongoing business growth.
Benefits of using Google search campaigns for small businesses
Google's search campaigns offer significant opportunities for small businesses looking to expand their market presence and compete more widely. These campaigns are exceptional advertising platforms that can have a significant impact on the effectiveness of your business.

Better visibility for your business
Millions of people use Google to search for products and services every day. By using Google search campaigns, your business can gain significant visibility. This increased visibility increases the chances of potential customers finding your offerings, which helps your small business grow.

A cost-effective marketing solution
Google's search campaigns use a pay-per-click (PPC) system, which ensures that you are only charged when people actively click on your ad. This approach is proving very economical for small businesses with limited marketing budgets. It allows you to optimise your advertising spend and achieve more effective results.

Targeted advertising for better results
One major advantage of Google search campaigns is their exceptional ability to deliver highly targeted advertising. You can tailor your ads to reach different demographics and geographies while adapting to user behaviour. This ensures that your ads reach the right people at the optimal time, improving your chances of conversion.

Fast and measurable results
Unlike traditional marketing methods, Google search campaigns offer immediate and measurable results. You have the ability to monitor the impact of your campaign in live settings. This empowers you to adjust your strategy based on real data, increasing the productivity and success of your advertising efforts.

Improving brand recognition
Repeated exposure can improve brand awareness, even if people don't immediately click on your ad. Over time, this builds trust and familiarity, making potential customers more likely to choose your business when they are ready to buy.

Levelling the playing field
Google search campaigns are a great handicap for small businesses. Despite their extensive marketing resources, they allow you to compete with larger businesses. By implementing a carefully planned strategy, your small business can compete effectively with the titans of the industry.
Key elements of a successful Google search campaign
Google search campaigns can act as a catalyst to accelerate the growth of your business. Let's explore the essential elements that make these campaigns successful.

Keyword selection and optimisation
The success of any campaign starts with choosing the right keywords. Keywords should be compatible with your product, service or industry and reflect what your potential customers are looking for.

Ad Copy Excellence
Creating an engaging and persuasive advertising copy is crucial. Your message should be concise, clearly communicate your value proposition and include an attractive call to action.

The relevance of the landing page
Your landing pages need to be relevant to your ad text and keywords. They should provide useful, engaging content that meets users' needs and expectations and encourages conversions.

Supply strategy and budget management
Effective bid management is key to optimising advertising costs. You need to set a budget that matches your objectives and choose a bidding strategy that fits the goal of your campaign.

Targeting the right audience
Understanding and targeting the right audience will ensure that your advertising reaches potential customers. User demographics, interests and behaviour are crucial to effective audience segmentation.

Performance monitoring and optimisation
Regular monitoring of effectiveness allows you to adapt your campaign. Analysing metrics such as click-through rate, conversion rate and conversion rate can help refine your campaign strategy.
The best tools for managing and optimising your Google search campaigns
Unlock the potential of your Google search campaigns with the right tools. With innovative software, you can manage, optimise and dramatically improve the effectiveness of your campaigns. Here are some essential tools to transform your Google search campaigns:
✔ Google Analytics: Google Analytics is the key to understanding customer behaviour. It allows you to track visitors' actions and gain critical insights into their preferences and behaviour. Its integration with Google Ads makes campaign management seamless and efficient.
✔ Semrush: This versatile tool is excellent for competition analysis. Semrush helps you uncover competitors' keyword strategies and helps you refine your own. Its powerful analytics features also help you measure the effectiveness of your campaign effectively.
✔ SpyFu: SpyFu provides valuable insight into your competitors' strategies. You can analyse the advertising history of your competitors and collect data to optimise your campaign. This tool allows you to make strategic decisions based on hard data.
✔ WordStream: WordStream specialises in optimising PPC performance. This tool offers suggestions for bid management, keyword targeting and ad scheduling. WordStream can improve the effectiveness of your campaign while saving you valuable time.
✔ Microsoft Bing: Not just a search engine, but Microsoft Bing provides important audience information. You can find effective keywords for your campaigns using its keyword research tools. In addition, Bing's integration with Google Ads makes it easier to manage multi-platform campaigns.
✔ Remove bouncing: Unbounce is excellent for optimising your landing page. The A/B testing feature allows you to compare different landing page versions to get the best results. Unbounce ensures that your Google search campaigns achieve high performance rates and a good ROI.
How can I create effective Google search campaigns?
The right campaign can significantly improve your visibility, increase your traffic and boost your conversion rates. Let's break the process down into nine manageable steps.

Understanding your marketing objectives
The first step is to clearly define your marketing objectives. Is your goal to increase website traffic, boost sales or increase brand awareness? A defined objective will help streamline your campaign and achieve measurable results.
---

Identifying your target audience
The success of your Google search campaign largely depends on reaching the right people. Understand the demographics, online behaviour, preferences and needs of your target audience. This will help you create highly targeted and effective ads.
---

Keyword research and selection
Identifying relevant keywords is an essential part of creating a search campaign. Using tools like Google Keyword Planner can help you find high volume, low competition keywords related to your product or service.
---

Creating an interesting advertising text
Your advertising copy should be attractive and in line with your brand voice. It should clearly express your value proposition, include a strong call to action and target keywords so that it is easy to find.
---

Landing page optimisation
On the landing page, your potential customers arrive after clicking on your ad. Make sure it is well designed, has clear messaging, provides value and matches the intent of your chosen keywords for a consistent user experience.

Defining a competitive pricing strategy
Your bidding strategy should reflect the objectives of your campaign. If your goal is to increase visibility, consider a price offer of 1,000 impressions. For conversions, consider a price per action or an enhanced price per click.
---

Setting an advertising schedule
It is also important to decide when your ad will be shown. The timing of your ads should be the same as when your target audience is likely to be online and engage with your ad.
---

Using advertising extensions
Ad extensions provide more information and more reasons for people to choose your business. They can include additional links, business locations or phone numbers, improving the visibility and effectiveness of your ad.
---

Check and optimise your campaign regularly
Monitor its effectiveness regularly, even after your campaign has been launched. Make the necessary adjustments based on the data you collect to ensure that your Google search campaign remains effective and relevant.
Common mistakes avoided in Google search campaigns
Shall we start a Google search campaign? Here's a handy checklist to help you avoid common pitfalls that can hinder your success.
✔ Not using relevant keywords can weaken your campaign.
✔ Ignoring negative keywords often leads to invalid traffic.
✔ Ignoring mobile optimisation undermines the accessibility of mobile users.
✔ A price that is too high or too low will compromise the effectiveness of the campaign.
✔ The lack of A/B testing means that there is no room for improvement.
✔ Setting unrealistic goals can lead to disappointment.
✔ Neglecting the landing page experience can reduce results.
✔ Tracking conversions can obscure the effectiveness of a campaign.
✔ Ignoring advertising extensions can lead to lost opportunities.
✔ Underestimating the competitor analysis can give competitors an advantage.

Customer story
Work speeded up significantly
Dashboa makes work easier, saves time and, above all, helps to build a vision of the whole. The big picture can sometimes get lost when working with so many channels. Dashboa makes work easier, saves time and, above all, helps to build a view of the big picture. The big picture can sometimes get lost when working with so many channels.
How can Google search campaigns improve return on investment (ROI)?
Google search campaigns can significantly improve the return on investment (ROI). These campaigns allow you to target your audience precisely based on search terms, location and other key factors. This precision targets those most likely to deliver results and optimises your ad spend.
You can monitor the effectiveness of your campaign in real time with Google's powerful analytics. This information can guide changes to maximise results and ensure that resources are not wasted on ineffective strategies.
Google search campaigns increase brand visibility. The more your brand appears in search results, the more likely people are to choose your product or service, which can improve your return on investment.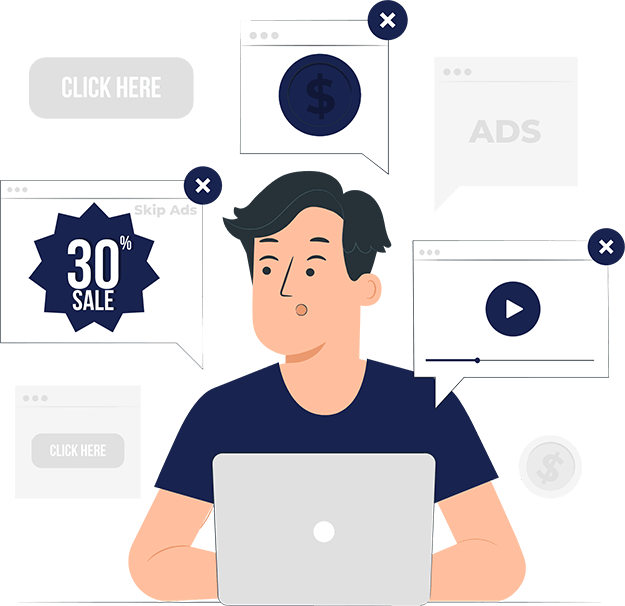 Frequently asked questions
Understanding Google search campaigns can be complicated. To simplify it, here are some frequently asked questions and detailed answers. These will help clarify the features and benefits of using Google search campaigns.
What does it cost to run a Google search campaign?
Costs vary depending on variables such as your funding plan, the keywords you choose and the level of competition. Google Ads introduces a pricing mechanism that allows you to set a maximum amount you are willing to pay per click. Payment is only required when a person interacts with your ad by clicking on it. It is flexible and suitable for businesses of all sizes.
How are keywords used in Google search campaigns?
Search queries often contain keywords, which are specific words or phrases that people use in their search for information. When the keywords in your campaign match a user's search, it increases the likelihood that your ad will appear in their search results. Careful selection of appropriate keywords plays a key role in reaching the desired audience and making your campaign a success.
How does an ad rank in Google search campaigns?
The placement of your ad determines where your ad ranks in the search results. It is calculated using your price offer, the quality of the ad and the expected impact of extensions and other ad formats. A higher ad ranking leads to a better ad placement. This is crucial for increasing the visibility of your ads.
Can I target specific areas with Google search campaigns?
Google search campaigns can therefore focus on specific geographical areas. You can focus your ads exclusively on people who live in a particular city, region or country. This allows you to effectively reach an audience that best matches your business objectives and offers significant benefits to local businesses.
What is the difference between Google search campaigns and Display campaigns?
Although both are part of Google Ads, they serve different purposes. Search campaigns show your ads to users who are actively searching for related keywords. Display campaigns showcase your ads on different websites across the online landscape. These campaigns complement each other and can be used together to form a multi-faceted marketing approach.
Can I schedule my ad for Google search campaigns?
Sure! You can set a schedule for your ads and specify specific days and times when you want them to be active. This allows you to effectively target your audience at the peak of their online activity. Scheduling your ads can help you maximise the effectiveness of your advertising and spend your budget efficiently.
How do price offers work in Google search campaigns?
A bid in Google search campaigns determines the maximum amount you're willing to pay to click on your ad. Google uses this bid in the auction to determine the placement of your ad. You only pay when someone clicks on your ad.
Can I target mobile users with Google search campaigns?
Yes, Google search campaigns can be specifically targeted at mobile users. You can customise your price offers so that your ads are shown more or less often to mobile users. This is important because more and more people are using mobile devices to browse the internet.
Can Google search campaigns help me compete with larger companies?
Absolutely! Google search campaigns level the playing field because ad placement is determined by relevance and bidding, not just budget size. Small businesses can compete effectively by targeting niche keywords and creating high-quality ads.
Dashboa Blog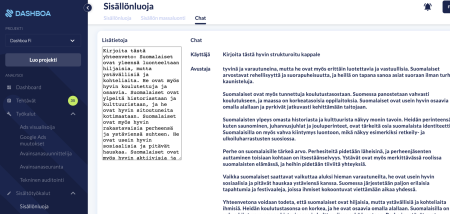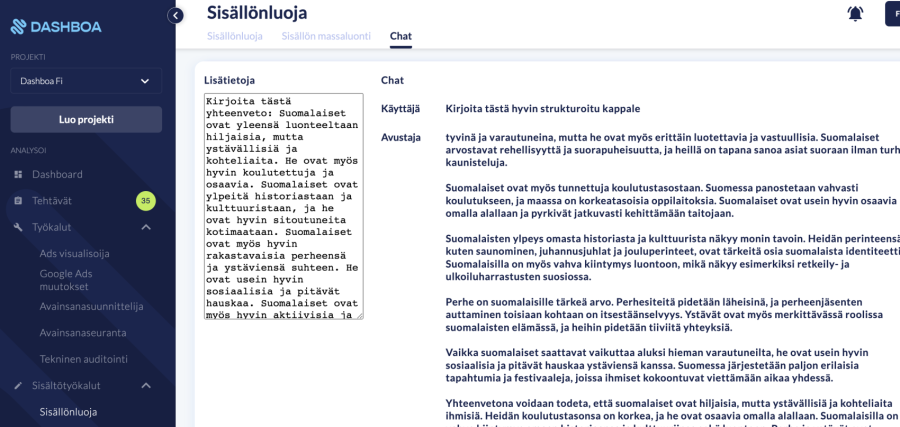 25.8.2023
What does AI think about Finns?
I wonder what that fly thinks of me? - Sounds like the punchline of a traditional Finnish joke. Today we find out what AI thinks of Finns! And ...