Digital marketing services
Digital marketing is a whole
In digital marketing, it's the whole that counts. Even if one part of a website has been polished to perfection, it cannot succeed unless all parts work together as effectively as possible. Dashboan digital marketing services always include the development of digital marketing as a whole.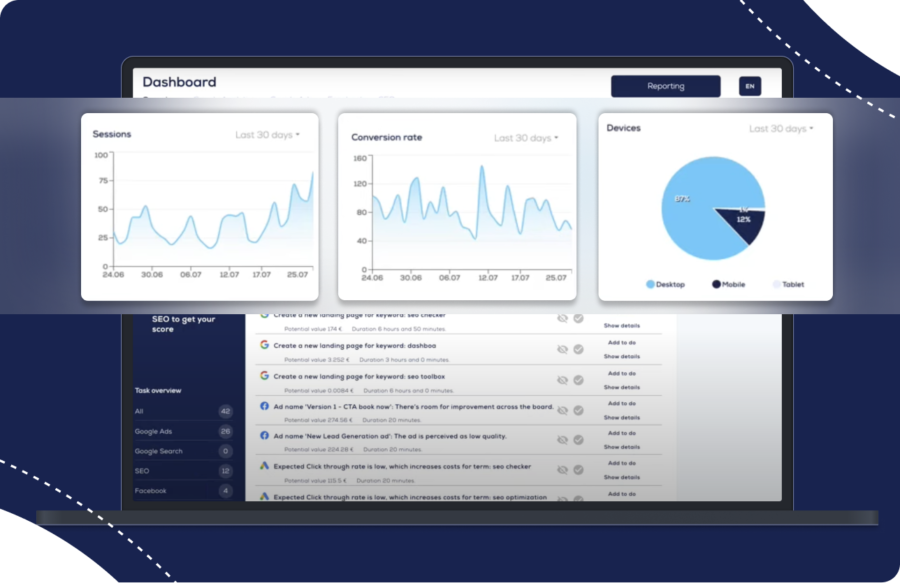 Holistic marketing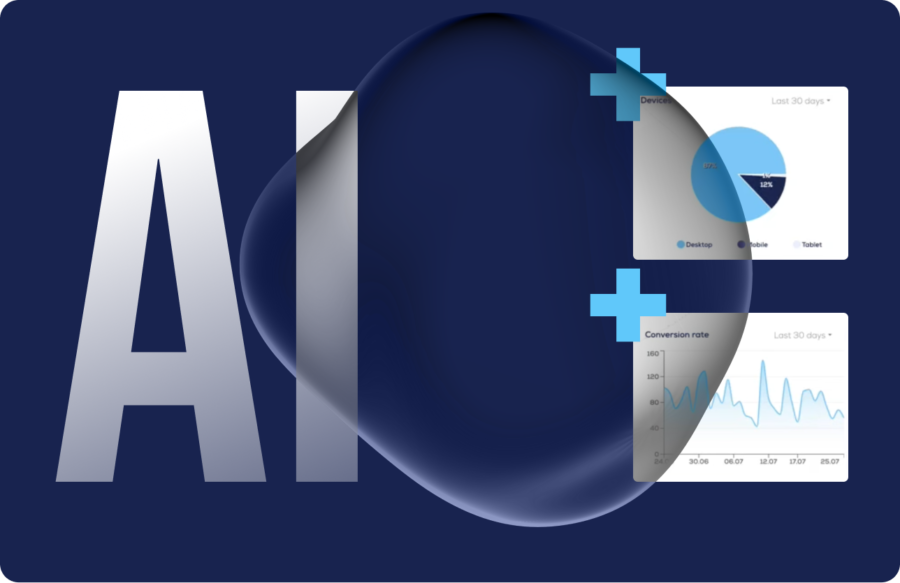 Using AI to get to grips with the whole
Dashboan the effectiveness of digital marketing services is based on a rational allocation between the use of AI and strategic expertise. Does it look like ADS advertising is working as it should, but the conversion rate is not optimal? In this case, let's focus on that. Or vice versa. Always on demand.
All channels always included
The right channels to the right destinations
As digital marketing is a whole, it does not make sense to divide marketing into different channels. Dashboan marketing services actively use and test different channels.
Meta channels, Linkedin, Twitter
Search engine optimisation
All always combined with effective analytics.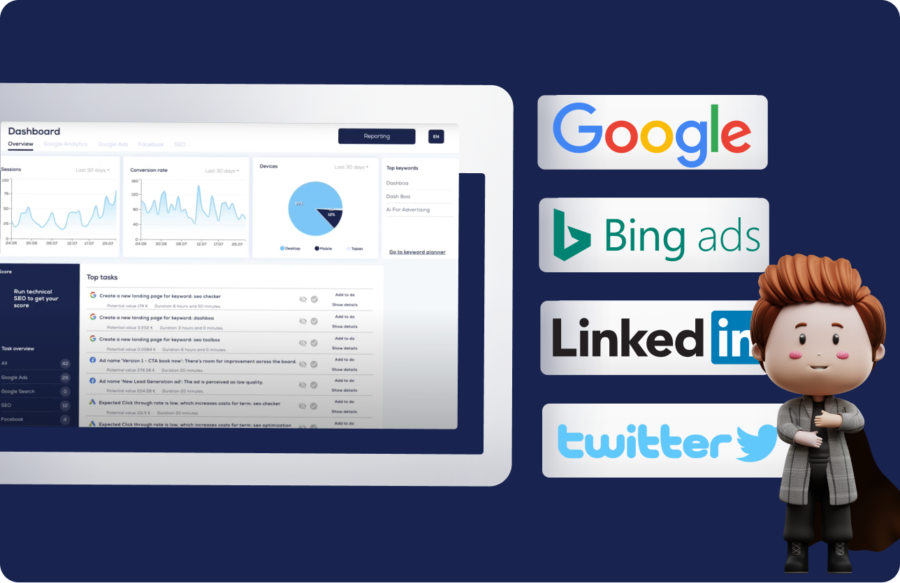 Open communication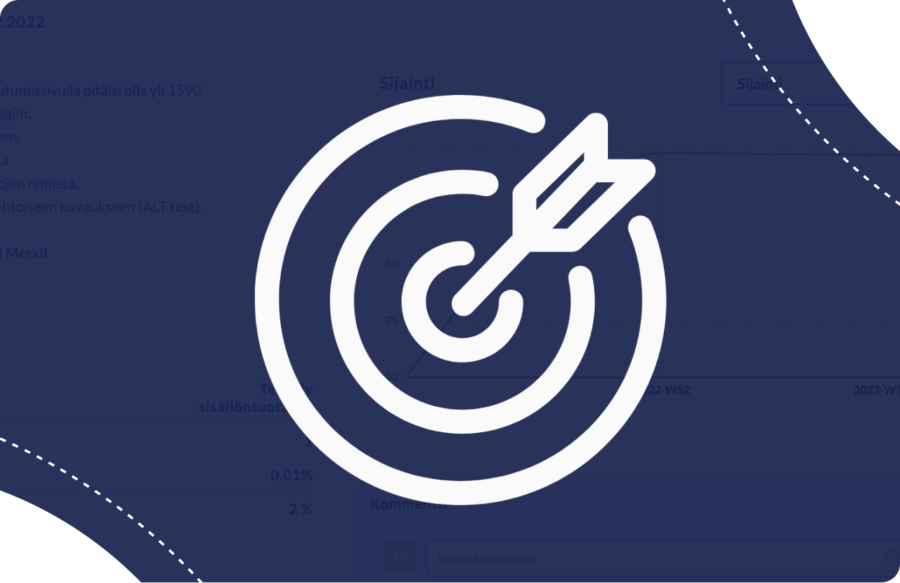 We know marketing, you know your business
You know your marketing objectives, we identify its potential. Dashboan has its own powerful system to develop your marketing in line with your business objectives. All activities are documented and the effectiveness of each task is automatically measured.
Software that gives you a competitive edge