AI-based digital marketing
Artificial intelligence has come to marketing in a big way. Dashboa has been boosting digital marketing with its own AI system since 2020, so now is the time to embrace future technologies to help you grow.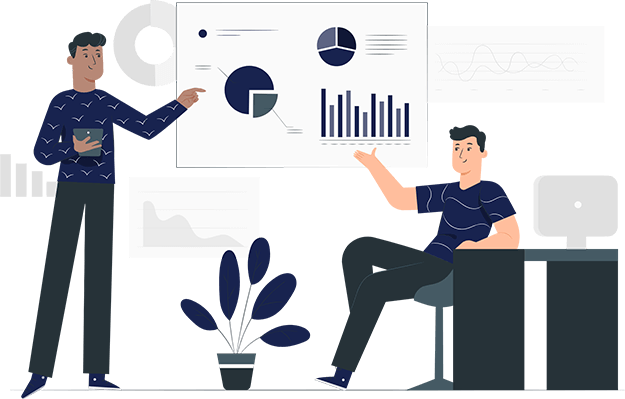 What is AI-based digital marketing?
AI can not only automatically analyse large amounts of data, but can also be used to create and improve content, study competitor sites and gather information about customer behaviour on websites.
Dashboa provides you with a powerful AI-based tool to manage your digital marketing as a whole, as well as the expertise of our experts to help you grow your business. This way, you get more results in less time.
Why use AI in digital marketing?
You've probably been using AI for a long time, with platforms such as Meta and Google ADS collecting massive amounts of data and feeding it into their own AI systems. The resulting data has likely formed the basis of your paid advertising campaigns. But now you can take the power of AI to other aspects of your marketing.

Automatic data analysis
With Ai, your eyes don't get tired and your mind doesn't wander. Even with large amounts of data, it's not only faster, but also easier to find the red thread than with the human eye alone.

Search engine optimisation
AI-based search engine optimization brings efficiency to both SEO content production and competitor analysis. Dashboan experts use our proprietary software to effectively gain a competitive advantage.

Optimisation of paid advertising
Paid advertising channels such as Google ADS and Meta have their own AI systems. However, these do not talk to each other, as is the case with Dashboan .

Content production
Dashboan content production is significantly faster. Ideating, brainstorming and creating the text itself takes a fraction of the time of traditional writing.

Somme posts on
Is it difficult to create someposts? Yes, it is. Dashboan With AI, you'll get speed, efficiency and new ideas for your posts. They can also be posted directly from Dashboard.

Monitoring the results
If you make 100 changes to your marketing, how do you track the results? Well with AI, of course.
Dashboa combines AI and expertise
Although AI can often help speed up the work significantly, there are also things where human insight is needed. Dashboan customers get access to both our own AI-based software and the help of our top experts in all aspects of digital marketing.

Better results with AI
Dashboan an AI system and expert team to help you get better results, faster. Finland's first purely digital marketing software with AI and an expert team.

Getting it right all at once
There's a lot of data, so it's not worth spending time with experts to look at it all. AI does the heavy lifting and we can quickly optimise your marketing mix.

Focus on results
There are many things that are fun to do. But the truth is, in the end, it's the results that count. That's why with Dashboan we always focus on the big picture, and you get to use our software to develop your website.

Modern technologies
Modern technologies mean not only the continuous development of Dashboan software, but also the development of the efficiency of the expert team. This in turn means more results for you

Forward-looking
Dashboa is the first AI-based digital marketing solution in Finland. We conceptualised the AI+service package years ago, before AI was even known.

Content production
Content is still essential. In addition, a skilled copywriter is usually worth the price. However, certain things should not be done manually. This is why with Dashboan you get more.

Google ADS
Google does offer many opportunities to use AI itself, but Dashboalla we always look at it from the customer's point of view, not Google's. They are sometimes slightly different.

SoMe
Depending on your company's goals, industry and resources, it's good to have a presence in SOME. Dashboan allows you to use AI to make your post effective, fast and creative.

Reporting
But is there a measurable benefit? The answer must always be yes. The right kind of conversion definition and then the AI+Human combo ensures that the numbers are reliable and can be used to improve.
The main differences in AI-based marketing?
How does AI marketing differ from "traditional" digital marketing? And how to choose the right player to help you grow?

Data-driven
AI-based digital marketing is data-driven, at least in Dahsboa. For us, it all started with data, how to interpret it automatically and what to do with it. This is what AI technologies have come to accelerate and help with.

Number of results
Let's say you have four hours. With Dashboan , in five minutes you've found the most relevant development points, created fixes/content for them, made a few social posts and optimised your ADS campaigns. Traditional operators barely have time to gather some of the data at this point.

Holistic approach
Marketing is a whole, it doesn't make much sense to focus on SEO optimisation, for example, if you're not getting conversions. Or on social posts if you're losing money on ADS. Dashboan With AI, marketing can be managed as a whole.
Why does AI work in search engine optimisation?
Search engine optimisation has traditionally been very content-driven. With AI, content (text, images, etc.) can be created much more efficiently. However, at the same time, the importance of data exploration and structuring of content is also growing. This is where Dahsboa's expertise can help to do exactly what is needed.
✔ Automatic identification of keywords :With AI, you can see in minutes the most important terms, their state of competition and a list of measures to rank better.
✔ Creating content: Once Dashboa has identified the best potential ideas for growth, a few clicks are all it takes to get the first content feeds on the topic.
✔ Optimisation of current content: Sometimes the text already exists, in which case Dashboan can be used to easily and quickly create corrections or even translations of texts using AI.
✔ Monitoring the results: While SEO is more efficient with AI, it must be productive. Dashboan allows you to easily track results.
✔ The whole team involved: If you have a good copywriter in your team, but ADS is not your core competency, the Dahsboa team can help you with ADS in addition to the software, and share the most important copywriting tasks with your team.
Can using AI in marketing be risky?
Artificial intelligence can study data, provide ideas for development and, for example, create content. Dashboan 's idea is to offer not only its own software, but also expert work in maintaining and optimising SEO, ADS and other aspects of digital marketing. However, it is important to remember that you cannot blindly trust even the ideas generated by AI, so it is the whole picture that counts. However, Google, for example, has a neutral stance on AI-generated text. As long as the content is good and adds value, it doesn't matter how it's done.
Will AI take marketing jobs?
In digital marketing, new developments are constantly taking place. It's really essential to keep up with developments and trends. Marketing jobs are unlikely to disappear, but certainly certain tasks will at least change radically. For example, writing 'filler' manually is just plain silly. For example, AI can be used to create product category descriptions for hundreds of product categories at once. In minutes. In minutes.
Is it worth using AI in marketing?
Is it worth using a washing machine for laundry? In most cases, the answer is yes in the big picture. However, some very expensive and delicate garments may make more sense to wash by hand.
Artificial intelligence works in the same way in digital marketing. Most of the work can well be left to AI, at least for the most part. At the same time, however, some tasks should be done manually.
That's why the combination of Dahshboa's proprietary AI software + expert work is usually the most effective way to bring new buzz to digital marketing.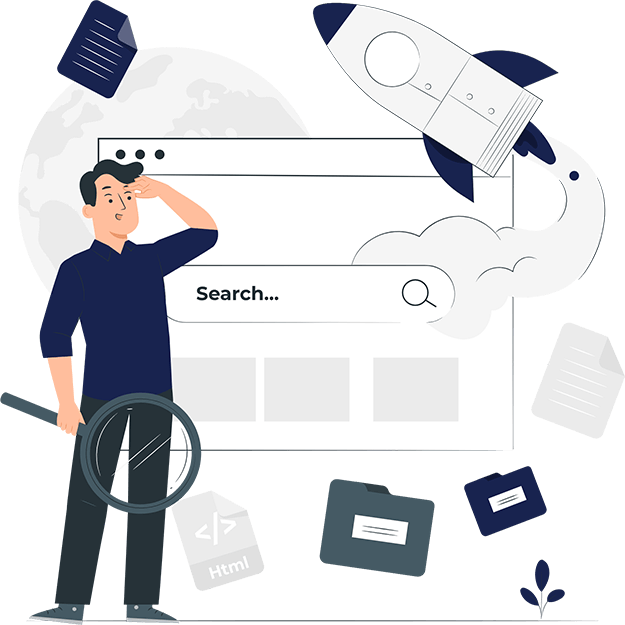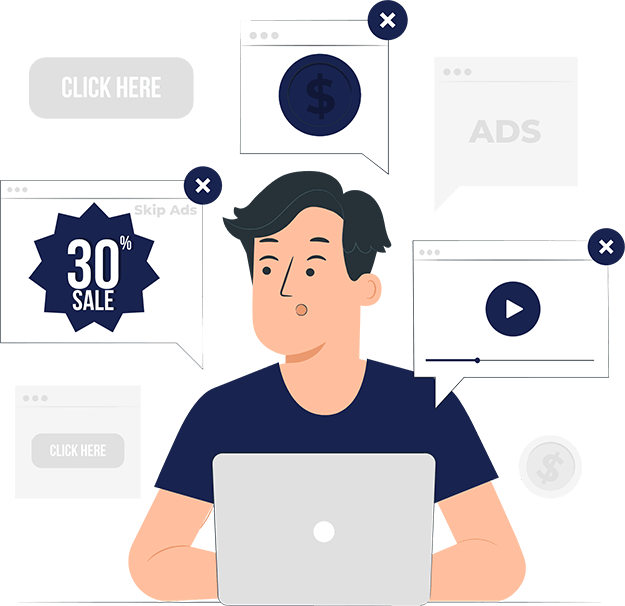 Is artificial intelligence then nuclear physics?
AI algorithms and machine learning are quite high-tech. Fortunately, however, as a user you don't need to know much more about how different outcomes are reached using data.
Dashboan as a customer, all you need to do is open the software and check what to do next. With the support of our team, of course. So even if you're not familiar with data analytics or ML, it's easy to enjoy the benefits.
Dashboa Blog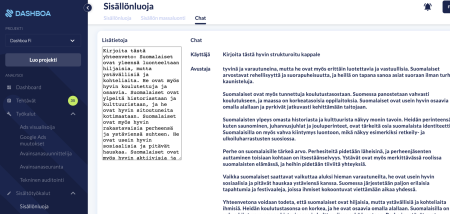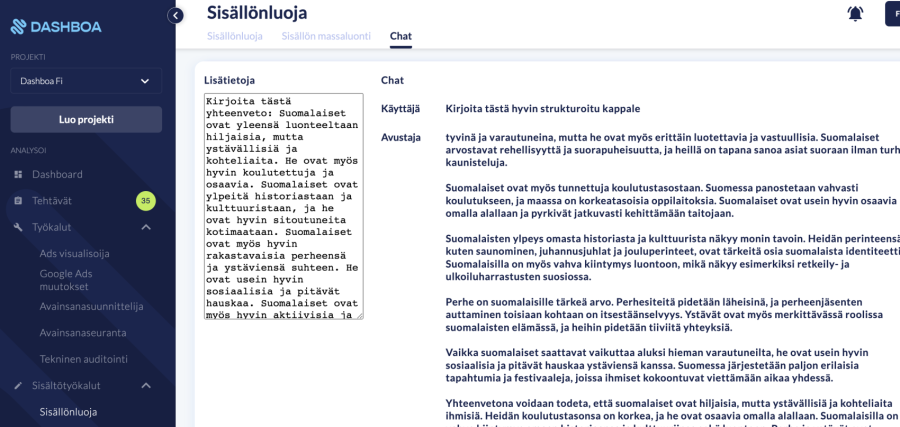 25.8.2023
What does AI think about Finns?
I wonder what that fly thinks of me? - Sounds like the punchline of a traditional Finnish joke. Today we find out what AI thinks of Finns! And ...